Collaborating has never been so easy
Solutions that benefit the whole team
Simple Communication
Users can use voice, video, instant messaging, conference calls, visual voicemail, all on one simple and easy to use platform. It is designed to be intuitive and provide your team easy to use tools and features

Integrated applications
Designed to offer a range of enhanced applications from Ericsson-LG and other specialist application providers. Integration into standard office applications such as Microsoft Outlook or Lync as well as other applications

Ideal for Business
Designed to deliver the flexibility you need as your organisation grows. Your communications can easily adapt to meet changing needs. Access the power of your iPECS UCP your way regardless of your device or location

iPECS Terminals
iPECS UCP supports an extensive range of terminals such as digital and IP phones, SIP phones, DECT, Mobile Client, and IP Conference Phone. These terminals are designed for business users who require a range of feature-rich telephony devices to match your constantly changing business needs. iPECS UCP gives you access to a large portfolio of terminals and clients to suit your unique business telephony needs.
View Phones
iPECS eMG100
IP/TDM Hybrid Communications Platform, iPECS eMG100
iPECS eMG100 adopts VoIP technology running as an optimized IP/TDM hybrid switching platform. This gives the ability to communicate seamlessly over IP networks and delivers advantages over existing hybrid technologies by providing SMEs with efficient and productive applications using iPECS eMG100 in a simple and cost-effective manner.
Download Brochure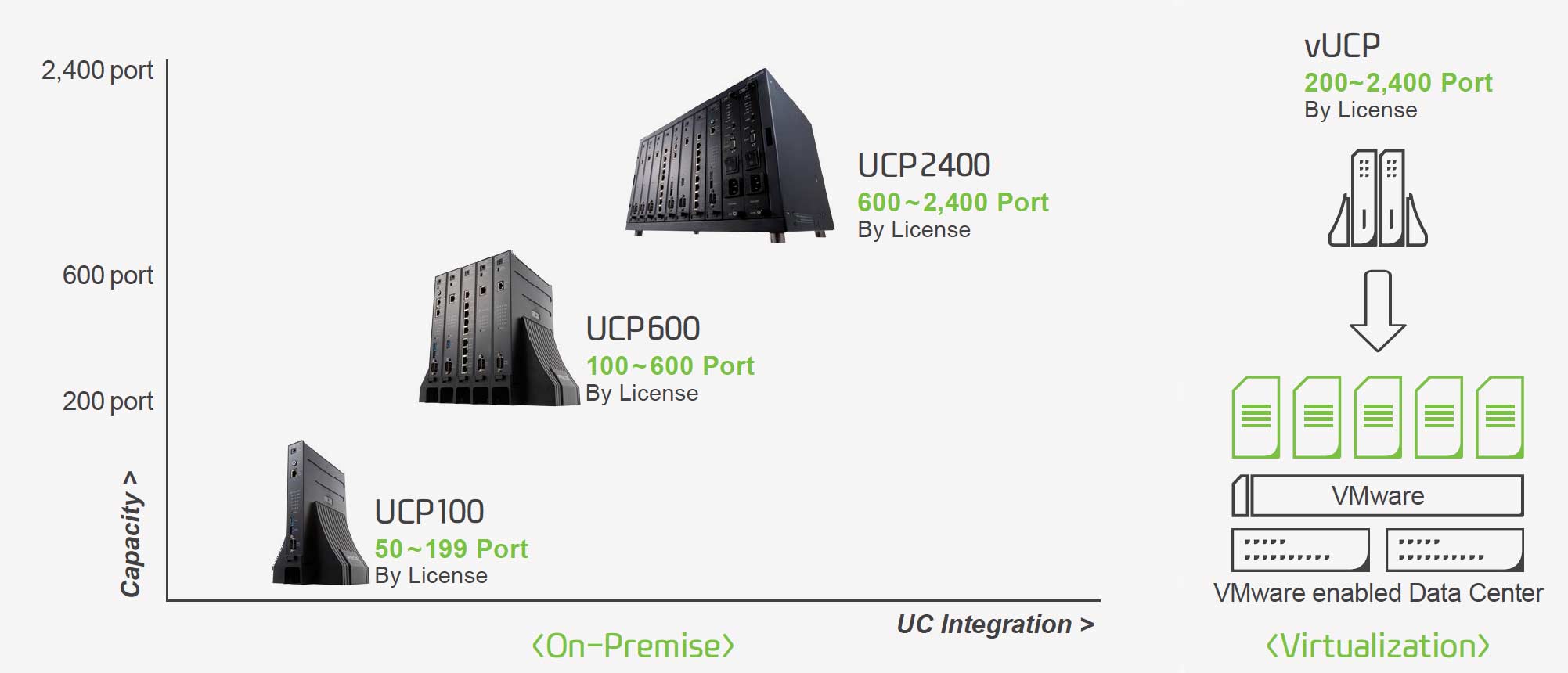 iPECS UCP/vUCP
Design Your Business Communications, iPECS UCP is Ericsson-LG Enterprise's Unified Communications Platform designed to meet SME and Enterprise communications needs. As ground breaking innovative platform, iPECS UCP provides out of box UC and Mobility solution. In addition, iPECS UCP is scalable for premium UC solution.
Download Brochure
iPECS UCP
Watch our video to learn more about iPECS
Subscribe to our newsletter to receive news & updates. We promise to not spam you, super promise!